Dr. Janelle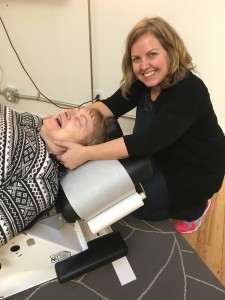 Hi, my name is Janelle Bohemier and I am the owner and principal chiropractor at Main St. Chiropractic. I graduated Chiropractic College in 2001 from Life University in Atlanta, GA. Chiropractic has always been a huge part of my life. I am one of 40 + chiropractors in my family. This means that from a young age (day 1), I started understanding the benefits of being under regular chiropractic care. My father was the very first chiropractor in our family and since 1974, he's been teaching and encouraging others to not only become chiropractors but to understand what this amazing profession has to offer. I am proud to continue his legacy!
After practicing in my hometown of Winnipeg, MB, I decided to move to Vancouver to be closer to the mountains, the ocean and my sister and her family. It took me a few years to decide exactly where to lay down roots, but I am now thrilled that I've chosen Main St. area. I see my office being a part of this emerging community, inviting families to come experience the benefits of choosing chiropractic as part of their health regime.
My favourite part of being a chiropractor is to educate and inspire my patients. After being in practice now for well over 10 years, I can say without a doubt that if someone wants to be well and is ready to make a few changes, then healing can happen.
---
Dr. Caitlin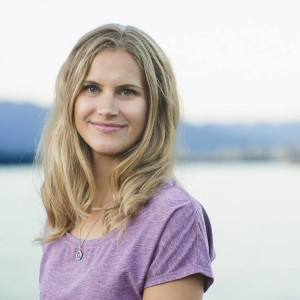 Hello! I'm Dr. Caitlin, a chiropractor at Main St. Chiropractic. I earned a Bachelor of Science degree in Chemistry at the University of Winnipeg before attending Chiropractic College at Life University in Atlanta, GA.
My interest in the human body began at a young age. I grew up dancing competitively and found that I benefitted tremendously by getting regular chiropractic adjustments. I loved taking kinesiology classes in undergrad and later learning all about the spine and nervous system at Life University. In my free time I enjoy adventuring in the local mountains and working out to keep myself strong. I am trained to teach Foundation Training exercises which are, in my opinion, the best way to strengthen your posture and improve your movement patterns!
I am passionate about seeing families grow under chiropractic care. To stay current in information regarding pediatric and pre/postnatal chiropractic, I am an active member of the International Chiropractic Pediatric Association. I am also certified in the Webster Technique, a technique designed specifically for expectant moms.
For helpful information for healthy living check out my blog at www.saiddrc.com. 🙂
---
Katie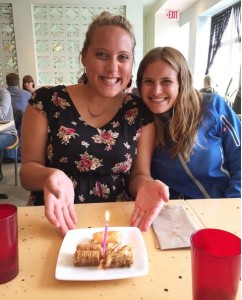 Katie was introduced to the magic of chiropractic at this very office! Having just moved to Vancouver from Yellowknife, she wanted to find a field that inspired and engaged her. With a degree in Immunology and Infection from the University of Alberta, Chiropractic has allowed her to look at healthcare from a different and refreshing perspective. Every body deserves the healing power that adjustments bring. Being part of the Main St. Chiropractic community and living in Vancouver have opened her eyes to a more natural, sustainable and fulfilling way of life. When she's not at the helm of MSC, she loves to read all the books she can get her hands on, swim laps at Kits Pool on sunny days, treat herself to delicious beverages of the coffee variety, unwind in the evenings with her trusty traction unit and let wanderlust overtake her as she dreams of travels to come.
---
We look forward to meeting you and your family in the office. Please come visit or call us now to make an appointment today! 604-569-0937