Have questions for a foot specialist? Join Main St. Chiropractic and Matt Neufeld on Monday, June 15th at 6:30 PM for a night dedicated to your FEET!
Matt Neufeld is a Canadian Certified Pedorthist and Clinic Manager at Kintec Footwear + Orthotics. He completed a Bachelor of Kinesiology degree before becoming a Certified Pedorthist. He has now been with Kintec for nearly 10 years. He has helped many people with various foot problems, and will be presenting on the following: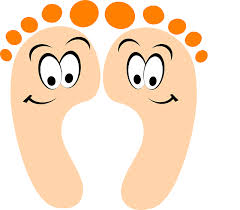 Proper foot mechanics and common gait abnormalities (over pronation, under pronation, etc.)
Common injuries he sees and how footwear and orthotics play a role in treatment (Plantar Fasciitis, Patellafemoral Pain Syndrome, Metatarsalgia, etc.)
Everything you need to know about footwear
Different features of shoes and how they help
How different shoes help certain foot types/mechanics
How orthotics work with footwear
Simple tests YOU can do when you are out shoe shopping
Sign up with Katie at your next appointment or call 604.569.0937 to save your space.
See you soon!